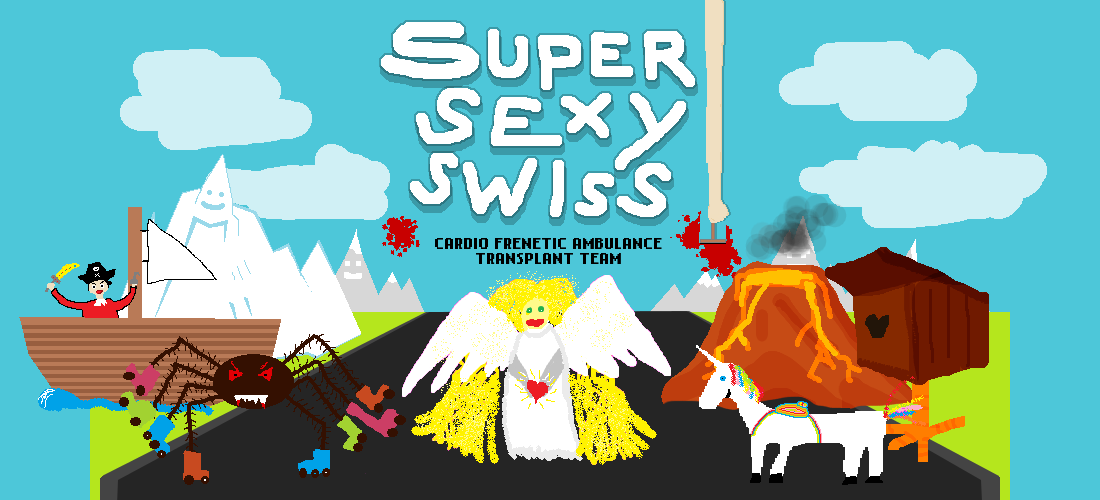 Super Sexy Swiss
Loading SWF for the first time...
P1 steers the wheel to avoid volcanoes, unicorns and pirate ships, P2 massages the heart and P3 sweeps the blood off the windscreen - all of them sharing the same game controller.
What's the mission of the S.S.S.C.F.A.T.T. - Super Sexy Swiss Cardio Frenetic Ambulance Transplant Team?
To deliver a living heart along with some MASSIVE FUN!